CONTROL LINE FLYING
Flying a control line model is one of the most exciting and fun things a modeler can do. Yes, the procedure is over 50 years old, but I believe that anyone who tries it will be hooked for good. There is absolutely nothing like inverted flight, reverse wingovers, outside loops, horizontal eights, and the many other maneuvers that are not only thrilling to perform but great for the spectators. Just set up a 60 foot circle and start flying a model and you will immediately see a crowd form, enjoying your model's performance. It really is that interesting. I am building an RC model for this website, and find that it requires a few bucks to get into that type of flying. Control line flying is relatively inexpensive, and the excitement and satisfaction of a successfully completed flight is hard to beat.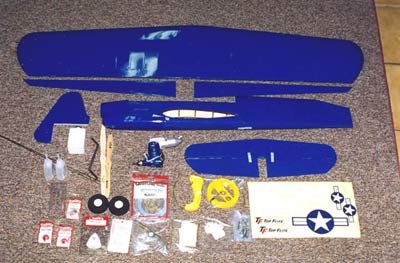 WHAT MODEL TO SELECT
So I decided to build a CL model, hoping that maybe a few of you will give it a try. I selected the TOP FLIGHT CL NOBLER. This plane goes back to the 1950's, and is recognized as one of the most popular and successful CL stunt models of all time. Reincarnated from original TOP FLIGHT plans, the NOBLER is a perfect way to get into beginner stunt flying without the initial time and money required for today's kit-built stunters. The NOBLER has the perfect blend of maneuverability and stability to get you in the air and give you a great performance. If you are interested in this model you can find it at Tower Hobbies, www.towerhobbies.com. Search for TOP FLIGHT or just put in NOBLER. You will find that Tower has the absolute largest selection of models and accessories and has the easiest site to navigate. VERY professionally done. The accessory and parts list is humongous. The NOBLER has a 50.5 inch wingspan. Recommended engine size is .35 to.46 two stroke glow. I selected the O.S. 40 in blue with muffler. O.S. in the past has given me great performance and dependability. For a flawless performance I recommend it. The O.S. 40 LA-S offers the proven power of the LA series R/C Sport engines- but is engineered for the special requirements of control line flying, replacing the carburetor with a venturi that keeps the engine running at a constant speed. A remotely mounted needle valve keeps your hands safely distanced from the spinning prop during adjustments. An O-ring helps seal the needle against fuel and air leaks. I will use .018 X 60' multi-strand lines. I bought the ARF version of the NOBLER which comes factory covered in TOP FLIGHT MONOKOTE sapphire blue film. Workmanship is superior. This plane has wing flaps which work in opposite direction to the horizontal stabilizer elevators. I found the instructions to be very complete and easy to understand. The completed model is a real beauty.
PERSONAL MODIFICATIONS
I guess everyone has his own ideas on personal changes to a model he is building. I have a few things that I do that work for me. Be warned that you may not agree, if so please do not use them. I always mount the engine at a VERY SLIGHT angle facing the outside of the circle. I want to feel the lines tight. I won't forget flying one of my first CL models that took off leaving me with NO tension on the lines. The plane turned and headed straight for me. I tried to run but in a second it hit me in the rear end, to the laughter and never ending remarks about this fiasco. Now, on a combat plane I make the left wing slightly longer than the right one. I add weight where needed to the right wing. I angle the rudder slightly to the right, and on take off I have the person holding the model launch it slightly to the outside of the circle. Upon launch I immediately take a step back until I determine that I have the proper pull. Yes, I make sure I have TENSION.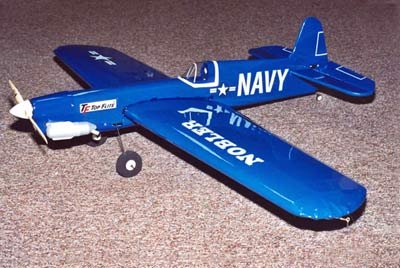 SAFETY PRECAUTIONS
Always inspect your equipment before each flight. Make certain your lines, leadouts and handle are in good condition. Make sure there are no kinks in the lines.

Fly only in unobstructed areas free from trees, bushes, poles, stakes, parking barriers and fences.

Be aware of any spectators that may wander into the flying circle. If this is a possibility, have your assistant ready to perform crowd control.

The model must NEVER be flown in the vicinity of high-tension lines or any other electrical lines.

Never fly when thunderstorms or lightning are present.

Take precautions necessary to insure the safety of spectators, the model, and property.

Never touch the engine during or soon after operation.

Keep clear of the rotating prop and do not let assistants or
spectators get near the arc of the prop.

Make sure you have double checked everything before take off. Keep your lines tight, and have a great flight with your new NOBLER.
All remarks are considered personal opinion of Wayland Mayo.