In WWII, the U.S. developed the Atomic bomb, but had no way to deliver it to Japan. The B-29 did not have the range. Fortunately there were stepping stone Islands which would allow us to reach Japan, and deliver the bomb. We needed Guam, Iwo Jima, and Tinian, plus others. These Islands were swarming with Japanese well dug in and ready to fight to the death. The Marines captured these Islands one by one, sustaining substantial losses. Finally Tinian was captured, the
B-29s moved in, and the rest is history. These are only a few of the major battles our U.S. Marines have been involved in. One of the worst was Okinawa. It becomes obvious that without the Marines effort to capture these Islands the war might have been different. We all owe our gratitude and thanks for their making the end of WWII possible.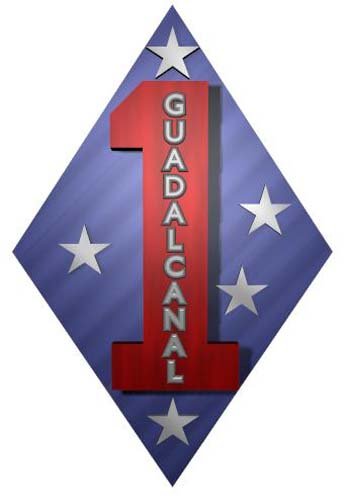 LOGO 1st MARINE DIVISION
After WWII, the Korean War hit us and we were unprepared. Gen. MacArthur decided he could make a large troop movement behind enemy lines. In order to accomplish such a large amphibious operation, he requested the use of the U.S. Marine Corps expeditionary forces. However, the Marines at that point were still recovering from a series of severe cutbacks instituted by the Truman administration, and the controversial Secretary of Defense Louis A. Johnson. In an incredible undertaking he tried to completely eliminate the entire Marine Corps by
Slashing the WWII peak of 300,000 to only 27,000. Much of the Marines landing craft and amphibious carriers had been sold off, scrapped, or transferred to the U.S. Army. By hastily re-equipping the Marines with aging landing craft, marine commanders were barely able to assemble a force capable of handling the Inchon Invasion.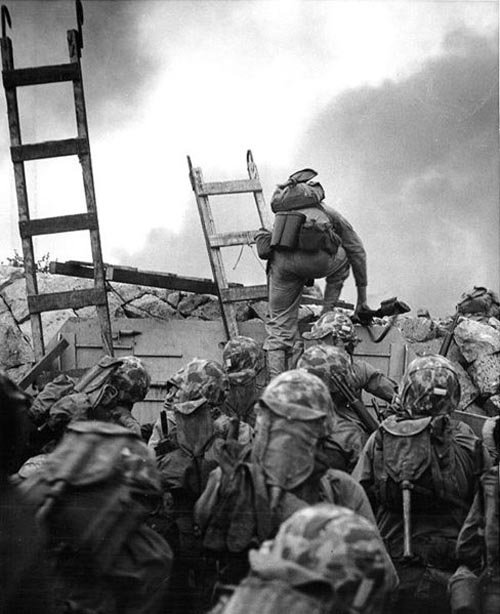 MARINES AT INCHON IN KOREA 1950
MARINES AND THE INCHON INVASION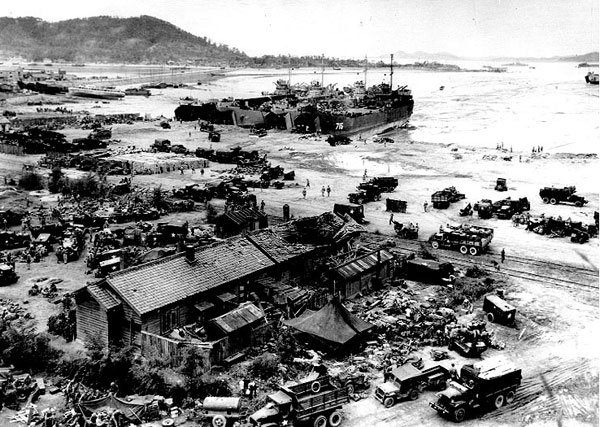 BATTLE OF INCHON
The Inchon Invasion was a success allowing American troops to make a major push to drive the North Korean forces back to the Yalu. As the American drive progressed farther north, there was a legitimate worry that the Chinese would enter the war. The Marines contacted Gen. MacArthur to determine what his staff knew about a possible invasion by the Chinese. They got absolutely no information from Willoughby, the G-2 (intelligence officer) who said they had no information that the Chinese would enter the war. MacArthur ordered all units to proceed full speed with their push North, and not to worry about the Chinese.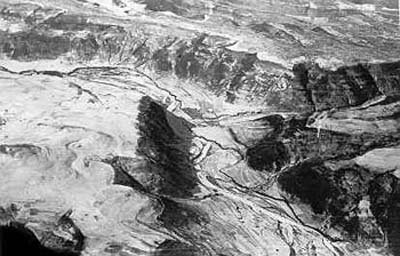 YALU RIVER SEPERATES CHINA FROM NORTH KOREA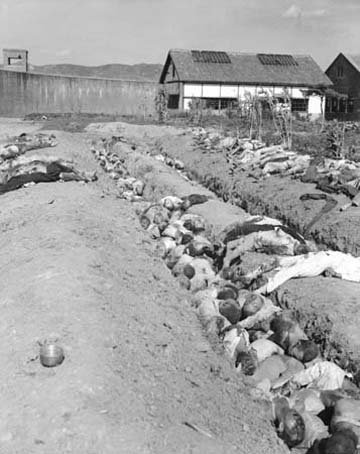 AMERICAN POWs SLAUGHTERED BY NORTH KOREANS
---