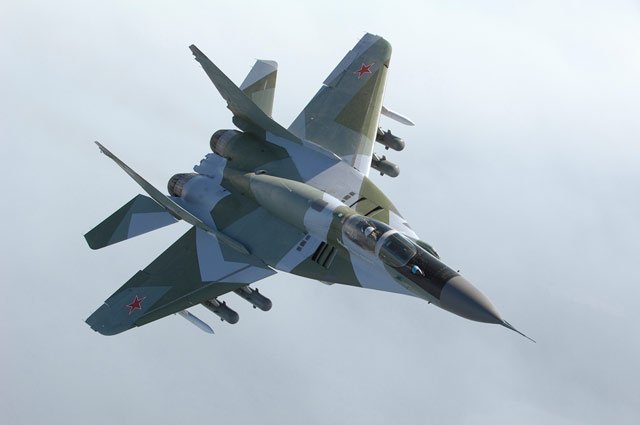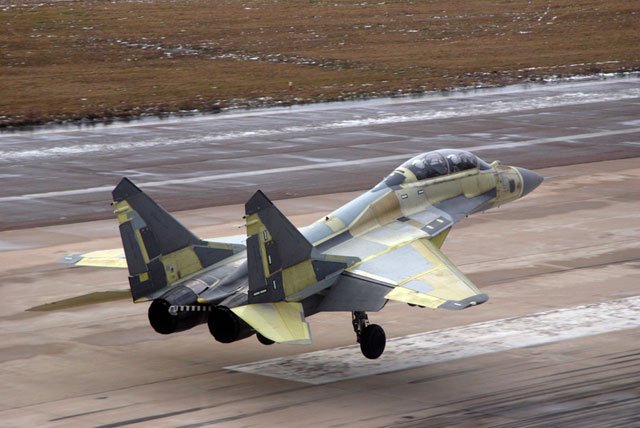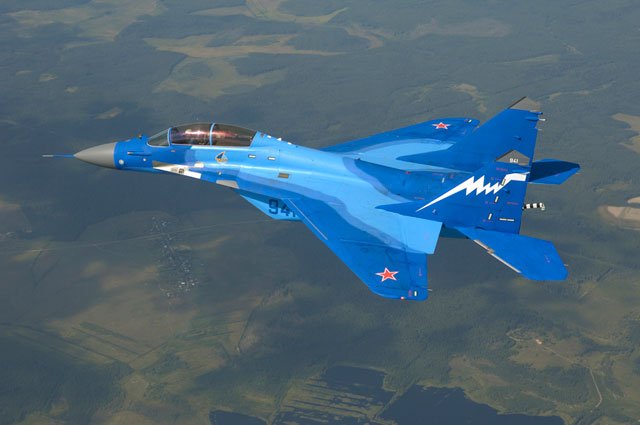 MIG-29 M SUPER FULCRUM
Highly modified version of the MIG-29. Constantly upgraded, tested with experimental vector thrust engines. Eventually with further sophisticated modifications becomes MIG-35 FULCRUM E, one of the numerous MIG variants.
---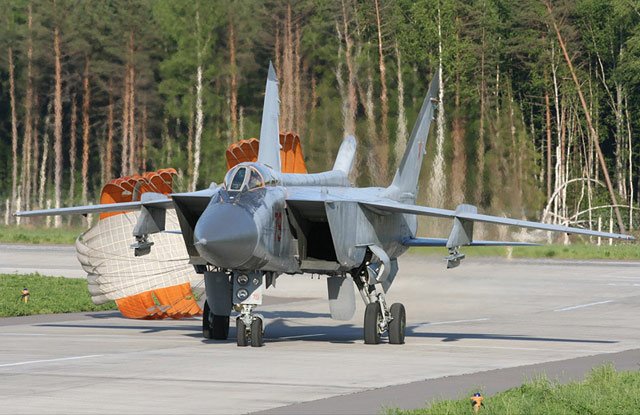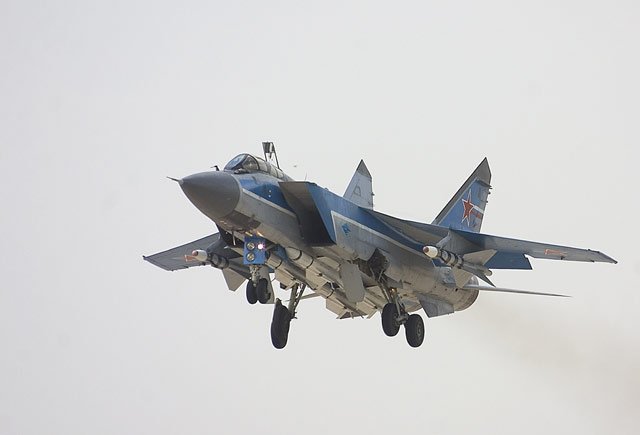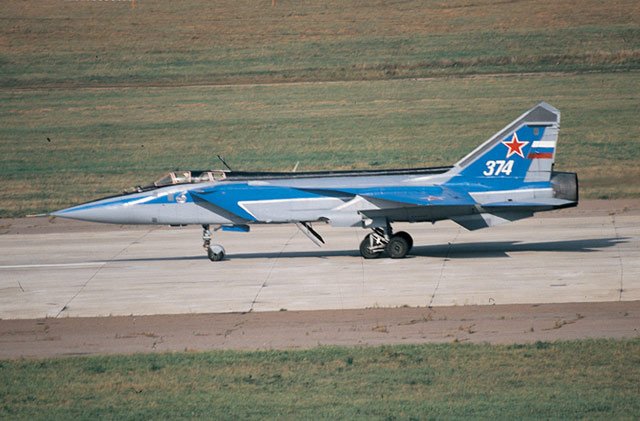 MIG-31 FOXHOUND
Two seat all weather interceptor. Up to eight air to air missiles, no cannon. A variant of the MIG-25, entered service in 1983. 500 produced, now upgraded to MIG-31 M. Maximum speed 1860 mph (mach 2.83). Armament 23mm cannon, long
range air-to-air missiles, plus anti radiation missiles in the suppression of enemy air defense. Has digital encrypted data exchange line, is capable of up to four simultaneously attacked targets.
RUSSIAN DESCRIPTION:
The two-seat supersonic MIG-31E fighter is a combat aircraft which has no analogues over the world. It is capable:
- To combat in group air fights at the distances which are inaccessible for any other fighter over the world.
- To realize the network-centric methods of controlling the combat operations in air when engaging within heterogeneous grouping of warfare means.
- To perform the long-range flights with speed of 3000 KM/h (M=2.83) at high altitudes.
---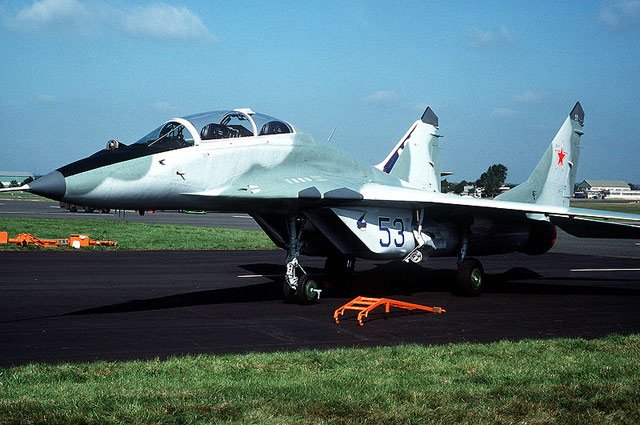 MIG-33 FULCRUM PLUS
The Fulcrum Plus has canard fore-planes and thrust vectoring. Much improved with latest advanced version FULCRUM - F. Full multi-role capability with air to ground combat employing precision guided missiles.
---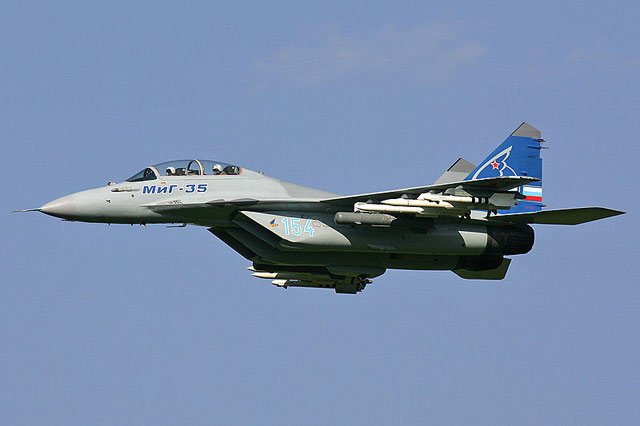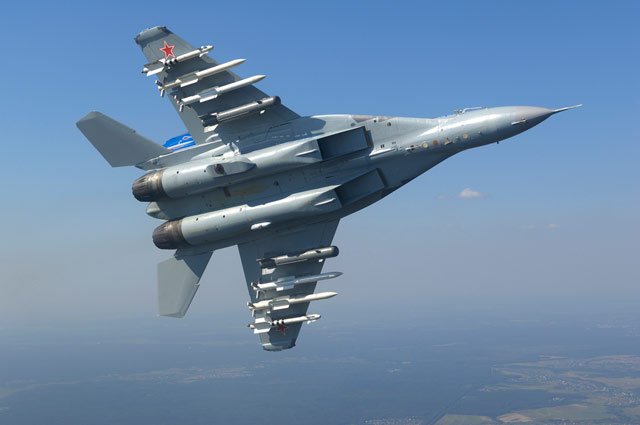 MIG-35D FULCRUM F
Another variant possibly from the MIG-29. Once again the designations of the MIG-29 up to the MIG-35D are so numerous as to defy accurate reporting. The variations and name changes are many. The MIG-35 reportedly has a solid- state self-protection jammer ELT/568(V)2 utilizing the cutting edge technologies ensures the aircraft self-defense from Radar-controlled anti-aircraft artillery, air-to-air and surface –to-air missiles, as well as providing jamming of air interceptor Radars.
---
NO AIRCRAFT PHOTO
MIG 1.42/1.44 FLATPACK ?
Multi role frontline fighter, remains shrouded in mystery. Reported to have super stealth capability. Avionics are considered cutting edge by Western standards. The internal bay is large enough to carry eight R-77 missiles. It is possibly the test -bed for plasma stealth technology. The radar system is linked to a fire control system that allows the fighter to engage up to 20 separate targets at the same time, along with "beyond visual range" capability. This fighter is a delta- winged, twin tailed supersonic aircraft with all-moving forward canard plane. Equipped with AESA radar and thrust vectoring and automatic terrain following
RESEARCH DONE BY WAYLAND MAYO FROM RUSSIAN AF WEBSITE AND PUBLICATIONS, HOWEVER, DUE TOTHE MANY VARIANTS OF THE LATER MODEL MIGs, PROPER IDENTIFICATIONS BECAME DIFFICULT ALSO TO THE IDENTIFICATION OF AIRCRAFT PHOTOS.

---
NOTE FROM WEBSITE HISTORIAN
IF YOU ARE INTERESTED IN RUSSIAN AIRCRAFT AND STORIES OF RUSSIAN PILOTS DISCUSSING AMERICAN PILOTS, THEN CLICK ON www.airforce.ru MOST OF THESE STORIES ARE IN RUSSIAN, HOWEVER SOME ARE IN ENGLISH. OUTSTANDING PHOTOS SUCH AS THIS TY-22M-3
MY OWN INTERVIEW IN RUSSIAN CAN BE SEEN BY CLICKING ON:
www.airforce.ru/history/korea/wayland_mayo/index.htm. MY RB-29 WAS SHOT DOWN BY MIG-15s.
Research by website historian Wayland Mayo
---