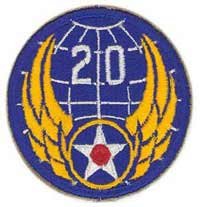 THE B-29s ROAD TO VICTORY IN JAPAN
THE FIRE-BOMBING OF JAPAN
INTRODUCTION: President Roosevelt had only one persisting thought; to retaliate against Japan and somehow bring as much destruction as possible and win the war. But how? If you look at a map you will see the military complexity of hitting Japan, almost completely protected by thousands of miles of water, and the land mass of China and Manchuria. Japan was out of reach. The B-17 certainly was not up to the task. Our military planners all agreed we could only reach Japan with a Superbomber capable of extreme range and carrying a massive bomb load. Normally such a venture would take many years to perfect. Could we wait that long? This story is about the heartaches, mistakes, losses of aircraft and crews, and problems encountered while traveling down our "road to victory".
---