The ferocity of the fighting and the intensity of the gunfire was unprecedented. Okinawa had a large civilian population, of whom at least 150,000 were killed. The Japanese had a 100,000 man army, the Americans had 548,000. The Americans lost 12,513 dead, 38,916 wounded, 79 ships sunk. The Japanese suffered 66,000 dead and 17,000 wounded. The U.S. land campaign was commanded by Lt. Gen. Simon Bolivar Buckner Jr. Just four days before the end of the battle, Buckner was killed by an artillery shell. It was the Japanese on Okinawa who launched the most deadly suicide attacks of the war. Hundreds of Kamikaze planes crashed into U.S. Navy vessels, and at times our ships were in major trouble. War correspondent Ernie Pyle was killed by Japanese snipers.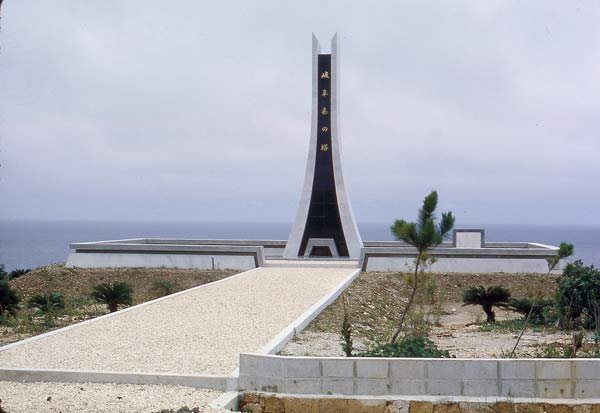 SUICIDE CLIFF MONUMENT OKINAWA - FLICKR- UNCLE JERRY

INVASION OR BOMB?
It was the fierce and deadly battle at Okinawa that caused most military strategists to look for other means of subduing the next objective, Japan. A direct invasion was unthinkable with the Japanese fighting to the last man, also unknown numbers of suicide planes were hidden in caves. The American firebombing of major Japanese cities, which had been going on for months before Okinawa, actually killed more civilians than both bombs.

TIBETTS AND CREW - USAF


FAT MAN NUCLEAR BOMB - NMUSAF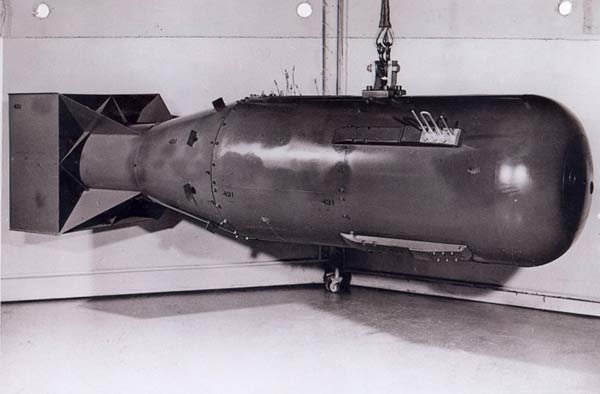 LITTLE BOY BOMB - WIKIPEDIA
Had the Americans continued these attacks, Japan would have been defeated anyway. However the Japanese would have never surrendered and the bomb was considered the last resort.
---