THE CONTROVERSY SURROUNDING THE USS
INDIANAPOLIS TRAGEDY - Part 2
COMMANDER MOCHITSURA HASHIMOTO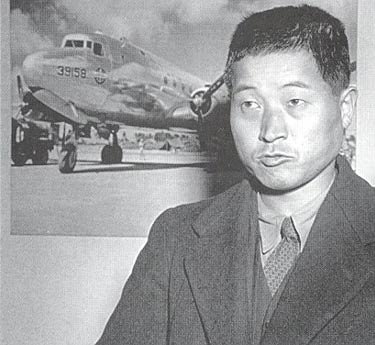 COMMANDER MOCHITSURA HASHIMOTO
Navy Archives

Commander Mochitsura Hashimoto of the Japanese Submarine I-58, arrived in Washington, D.C. on December 10, 1945. The highly unusual prosecution's move of calling a former military enemy to testify raised protests in Congress and in newspapers across the country.
JAPANESE SUBMARINE I-58
I-58, a 2140-ton "B(3) Type" submarine, was built at Yokosuka, Japan. Completed in September 1944, she was modified in 1945 to carry the "KAITEN" manned torpedo. On 30 July 1945, while operating between the Marianas and the Philippines, she encountered the U.S. heavy cruiser INDIANAPOLIS and sank her with conventional torpedoes. I-58 was surrendered at the end of World War II, and was scuttled off GOTO, Japan, on 1 April 1946.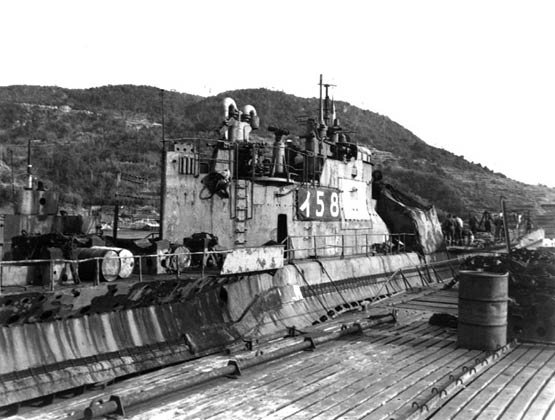 JAPANESE SUBMARINE I-58
National archives

I-58 PREPARED FOR SCUTTLING OFF SASEBO
National Archives

I-58 FORWARD TORPEDO ROOM SHOWING 21 INCH TUBES
U.S. Marine Corps Photo

FINAL CHART OF USS INDIANAPOLIS
National Archives