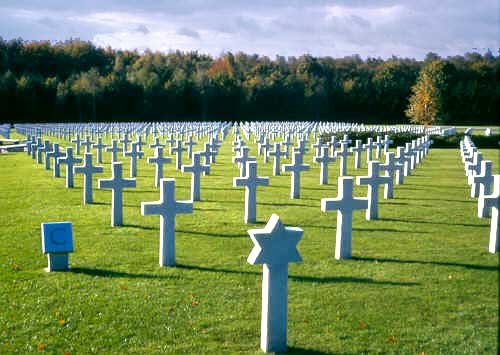 Military Cemetery At Luxembourg
Photo by Wayland Mayo

I visited the American Military Cemetery in Luxembourg and will never forget the terrific impact it made on me. I stood there frozen in thought as I scanned the endless rows of crosses. The air was so thick I could hardly breathe. I walked along reading the names and thinking that each of these young men had everything to live for, and gave everything they had for their country. It was a sight that remains vivid in my mind even after all these years.
War drew us from our homeland
In the sunlit springtime of our youth.
Those who did not come back alive remain
In perpetual springtime - Forever Young-
And a part of them is with us always.
Unknown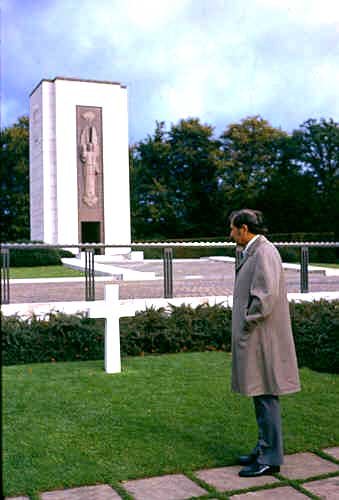 Wayland Mayo Pays His Respects To
General George S. Patton Jr.
---