The National Museum of the United States Air Force is the world's largest and oldest military aviation Museum. Located in Dayton, Ohio, this magnificent institution offers many hours of entertaining and educational enjoyment for the entire family. The Museum features over 350 aircraft and missiles on display. There are many exhibits of historical nature. Such events depicted include the military's first aircraft, the attack on Pearl Harbor, the Doolittle Raid, Vietnam, Korea, and much more. The Early Years Gallery traces the development of Military aircraft up to the early days of WW11. This includes a huge section devoted to WW1. There are many aircraft of this era which have been meticulously restored to beautiful condition. Air superiority became a necessity as WW11 began, and the U.S. developed a formidable array of aircraft. History's greatest aircraft were the combat planes developed in WW11. The U.S. built an impressive number of outstanding pursuit planes and bombers.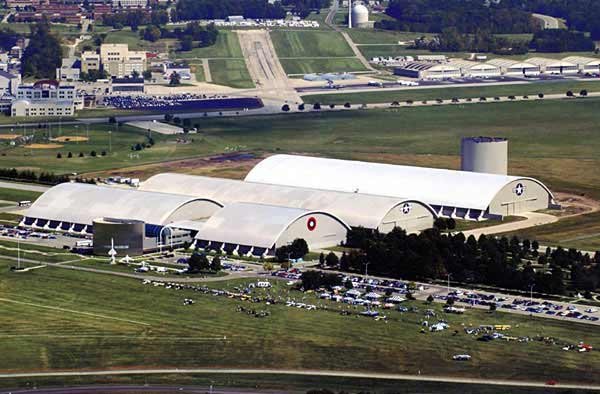 National Museum of the United States Air Force - NMUSAF
THE MODERN FLIGHT GALLERY
The Korean War required the development of sophisticated jet aircraft. When I first made one of my many visits to the Museum, many priceless aircraft were sitting outside because they did not have enough space to accommodate them. The Museum was collecting some really huge aircraft, such as the B-36, B-70, Lockheed Constellation, B-2, B1-B, C-141, B-52D, Fairchild C-123, Douglas C-133, B-47, B-17, B-24, plus hundreds of various fighter aircraft. It is quite easy to appreciate the monumental problem of where to put these monsters. Finally funds were made available to expand the Museum to accommodate these priceless treasures. Restoration of these aged and sometimes rusted, incomplete aircraft is the most difficult problem the Museum faces. It requires dedicated, qualified personnel to restore these planes. Some take years to restore, but the Museum is fortunate to have technicians that have the capability to put these planes back in beautiful condition.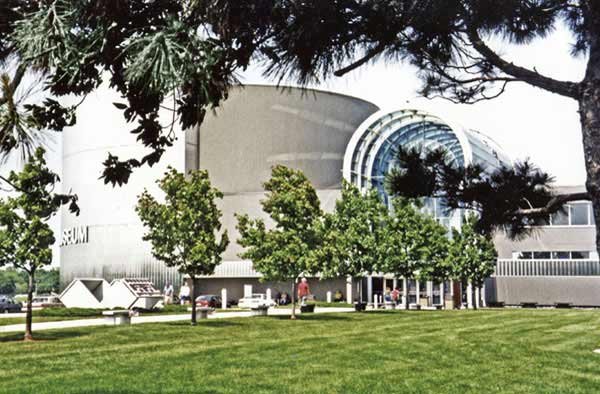 National Museum of the United States Air Force - NMUSAF
Besides the aircraft theme there is a large Missile and Space Gallery containing huge missiles such as the THOR, TITAN 11, TITAN 1, and the THOR-AGENA missiles. This area is extremely educational as it includes examples of Space Capsules, plus other exhibits such as one on the Holocaust, Enlisted Heritage Exhibit, Presidential Aircraft Gallery, and flight clothing exhibits. A Research and Development Gallery contains many of the famous Air Force X-Planes, such as the XB-70 Valkyrie, X1-B, X-15A-2, to name a few.
Possibly the greatest example of perfection in restoration is the beautiful Bristol Beaufighter, a truly magnificent aircraft. Presently under restoration is the famous Memphis Belle, which arrived as a rusted out, vandalized hulk. This restoration
will take years of expert workmanship to restore it to "like new" condition.
Finishing out the fabulous offerings inside are a very nice café, souvenir shop, National Aviation Hall of Fame, and a super-screen theater. This IMAX theater measures 80 feet wide, and is 6 stories tall. This awesome theater shows space and aviation films every day.
Outside the huge buildings are several memorial parks. One is a special area commemorating the courageous action of Air Force personnel who received the Medal of Honor. Memorial park contains over 400 memorials.
I consider the NMUSAF to be the finest way to spend a day, or two, especially if you are an aviation enthusiast. I soloed in a PT-19 and a PT-17 when I was 16 at military school. It is nostalgic for me to wander around the displays and see some of the planes I actually flew when I was younger. Of course I admire the AT-11 restoration, which happens to be the actual plane I flew when I worked at Abrams Aerial Surveys in the early 60s. At that time we used it as an aerial mapping plane. Of course it was intended to be used as a bombardier trainer, now restored in that configuration. Mr. Abrams donated the plane to the NMUSAF I believe in 1969. The Museum is a great reminder of the evolution of aviation. I always felt at home there.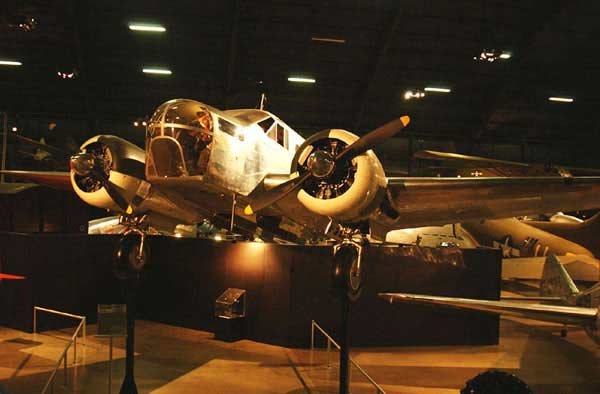 AT-11 DONATED BY ABRAMS AERIAL SURVEYS
The Museum has over 5,000 outstanding photos of every kind of aircraft imaginable. I have over 400 on my computer. I selected 100 which I hope viewers will find interesting. After you have finished looking at them- TAKE A TRIP TO THE MUSEUM.

By Wayland Mayo - Website Historian
---