JAPANESE AIRCRAFT

MITSUBISHI A6M ZERO (ZEKE)
The Japanese Zero created havoc over Pearl Harbor, the Philippines, Singapore, and throughout the Pacific. Over 10,000 were built, more than any other aircraft built in Japan. Capable of holding its own against most other aircraft, hundreds were used in Kamikaze attacks against the American forces. Extremely light and very maneuverable, it typically carried two 20mm cannons and two 7.7mm machine guns. More Zeros were used in Kamikaze attacks than any other aircraft. In the battle of Okinawa 1500 were sent to crash into Task Force 58, inflicting heavy losses to the American fleet. It was successful as an Army and Navy fighter.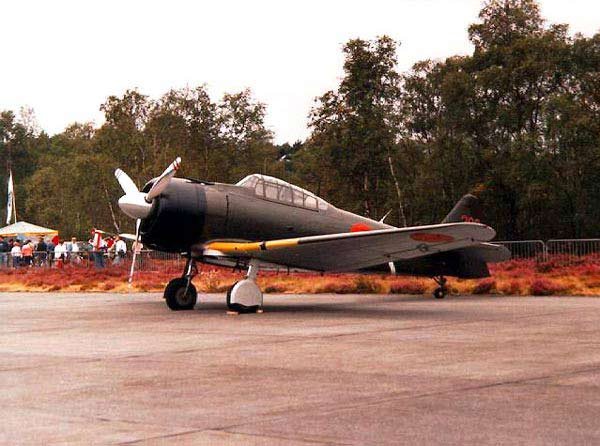 JAPANESE ZERO FIGHTER - Ctsy. WEBSHOTS

KAWASAKI Ki - 61 Swallow, called TONY by the Americans.
The Tony was the first Japanese aircraft to use cockpit armor and self sealing fuel tanks. It was the only Japanese fighter to feature an inverted V type engine. 3,028 were built. The Tony was a fast, well built structurally fighter carrying four 12.7mm machine guns. Probably the best fighter used by the Japanese.

JAPANESE "TONY" - Ctsy. Wayland Mayo


JAPANESE "TONY" - Ctsy. Wayland Mayo

KAWASAKI Ki - 45s TORYU ( DRAGON KILLER)
Code name NICK by the Americans
The two seated twin - engined craft were night interceptors. All Dragon Killers were heavily armed with up to five machine guns, while many had a unique installation of twin 20mm cannons mounted to shoot upward at a 30 degree angle. As they attacked from below the B-29s they could strike the vulnerable underside of the bombers. This deadly arrangement worked very well as they downed many B-29s using this method.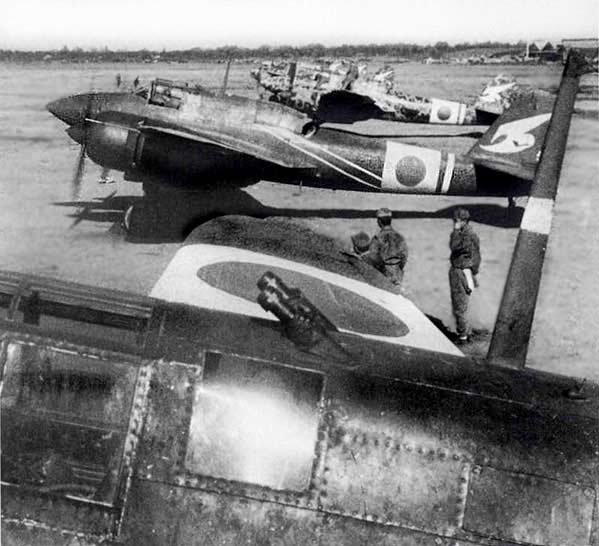 DRAGON KILLER CANNONS

The Japanese utilized many fighters somewhat close in appearance to the Zero.
The NAKAJIMA Ki - 84 (FRANK), the NAKAJIMA Ki - 43 (OSCAR) , the NAKAJIMA - Ki - 44 (TOJO), the KAWANISHI N1K1-J (GEORGE), all bearing some resemblance to the highly successful Zero. The MITSUBISHI J2M (JACK), and the Ki-100-1 GOSHIKISEN were also used. The Ki-44-11-HEi scored big against the B-29s. The Ki- 84 HAYATES of the 2nd Chutai/73rd Sentai was hastily rushed into service in May 1944 but the unit was virtually destroyed in action in the Philippines. It bore a close resemblance to the barrel shaped P-47.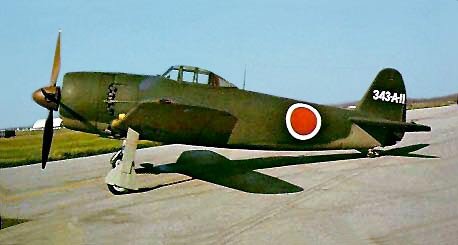 JAPANESE KAWANISHI - Ctsy. A.F. MUSEUM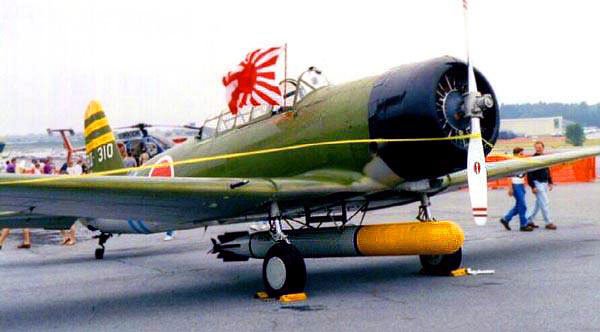 JAPANESE KATE DIVE-BOMBER - Ctsy. WEBSHOTS


---