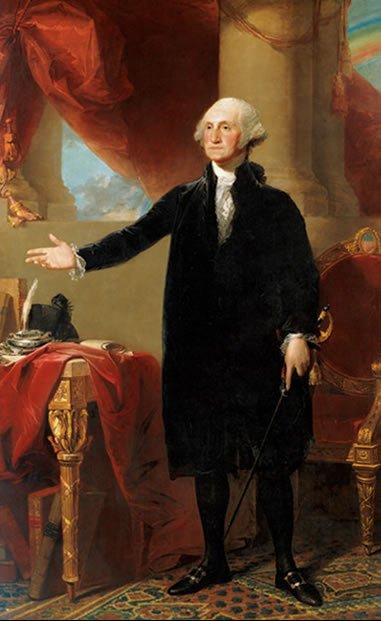 GEORGE WASHINGTON (Archives)
George Washington, the first president of the U.S, rose up from the ranks during the American Revolution. Washington grew enormously in statue during the war. He was a man of unquestioned integrity, quickly becoming prominent in political affairs. He took office on Apr. 30, 1789. By March 1797, when Washington left office, the country's financial system was well established; the Indian threat east of the Mississippi had been eliminated; united political parties to accept the new federal government. His treaty with Spain enlarged the U.S. territory. He left office in March 1797.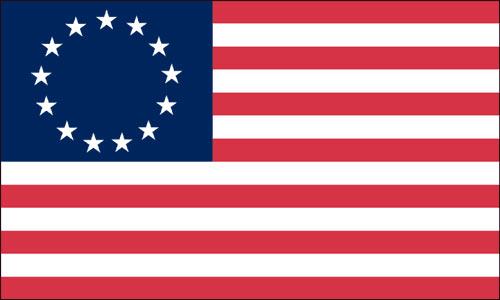 FIRST AMERICAN FLAG BY BETSY ROSS
The first American flag was made by Betsy Ross, a Philadelphia seamstress. George Washington and two representatives from the Continental Congress visited Ross at her upholstery shop and showed her a rough design for the flag. In May of 1776, she sewed the first American flag.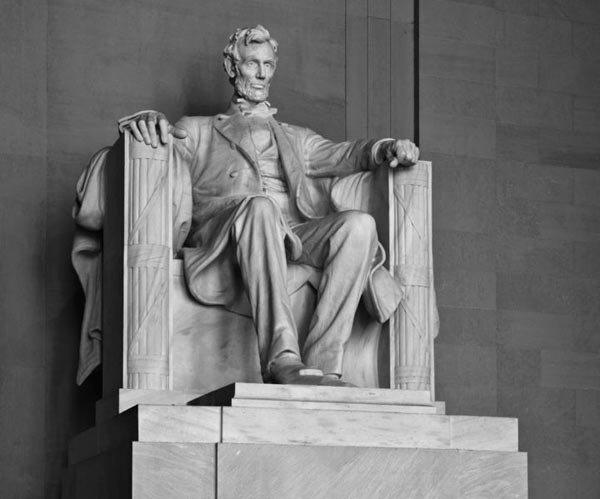 LINCOLN MEMORIAL (Wikipedia)
The Lincoln Memorial, on the extended axis of the National Mall in Washington, D.C. is a U.S. Presidential Memorial built to honor President Lincoln. The sculpture was done by Daniel Chester French. Lincoln became President on Feb. 12, 1809. The 16th President of the U.S. he was an outspoken opponent of slavery. He led the Union to defeat the secessionist Confederacy in the American Civil War. He abolished slavery with the Emancipation Proclamation in 1863. He had a lasting influence on U.S. political values by redefining republican values, promoting nationalism, and enlarging the powers of the federal government. His assassination, in 1865, made him a martyr for the ideal of national unity.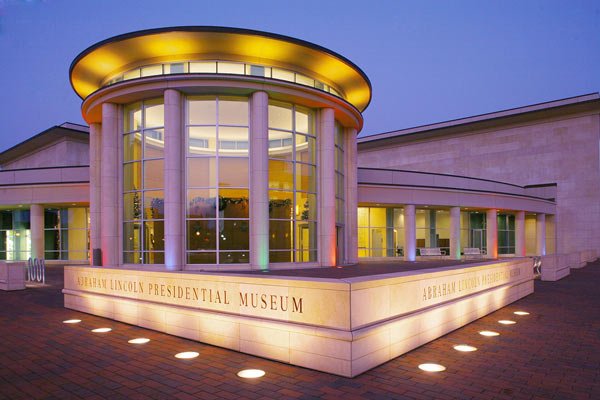 LINCOLN PRESIDENTIAL MUSEUM (Wikipedia)
The Abraham Lincoln Presidential Museum, opened in April 2005, is the most visited Presidential Museum in America.
---